A workshop designed specifically for those who have experience setting type by hand and printing on IPRC hand press equipment. Participants will hand-set a large format using the IPRC poster press. Lock-up, proper registration and inking will be covered. Pre-requisite: Intro to Letterpress: Table-Top Press.
6-9pm
Cost:
$45
Register here: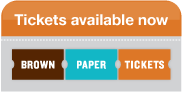 Registration Policy Workshop Registration Info
+You may register for a workshop online at iprc.org, or in person at the IPRC.
+You may cancel your reservation within 7 days of a workshop for a full credit.
+If a workshop is canceled because of lack of enrollment, you'll receive a 100% refund.
+Members receive first listed price in course descriptions.
+Youth (8-18) receive member-price for any non-youth workshops. Please contact with questions regarding age appropriateness.