Upcoming Calendar
WeMake and the IPRC are joining forces to bring you a workshop with illustrator, educator and zine maker Kate Bingaman-Burt. In this workshop participants will learn about small press publications and make their own! We'll explore the materials, supplies, formats, and production techniques that are commonly used to make zines. We'll look at a wide array of examples, and then we'll transform our work space into a zine factory!
The workshop will begin with a talk about the history of zines and a discussion about their overlap with other independent publications such as artist books, blogs, pamphlets, and fan ephemera. We'll split into zine-making groups with each group selecting from a menu of topics. Participants will also have the option to make something on their own in addition to the group work if they wish. We will have breakout sessions focusing on content as well as production and execution. Every participant will come away from this workshop with new publications they have made as well as the knowledge and tools to make more!
Date: Saturday, November 15th from 10:30 a.m. to 1 p.m.
Price: $20, which includes supplies
register here:

Learn the basics of making a face for your projects! Illustrator is the best program to design covers for your books or records, posters and flyers for your event or project, the basic look of your web-page, or packaging for the things you make. Come to class to with a project in mind and learn how to utilize this program to help you make the most of your ideas.
7-9pm
Cost
Members $30
Nonmembers $45
Taught by Francois Vigneault
Registration Policy Workshop Registration Info
+You may register for a workshop online at iprc.org, or in person at the IPRC.
+You may cancel your reservation within 7 days of a workshop for a full credit.
+If a workshop is canceled because of lack of enrollment, you'll receive a 100% refund.
+Members receive first listed price in course descriptions.
+Youth (8-18) receive member-price for any non-youth workshops. Please contact with questions regarding age appropriateness.
register here:

Day One: students will learn the basics of screenprinting; tools and materials will be covered, as well as techniques ranging from pre-press, exposing an emulsion-coated screen, all the way through screen reclamation. Students will be able to print a one-color design of their choice, and should come to class with a black and white image (no gray washes) smaller than 8.5″ by 11″. After taking the IPRC screenprint class, students will have access to the IPRC screenprint studio during open studio hours.
Day Two: Looking to take your screenprinting beyond just one color? The advanced screenprinting class will cover the techniques necessary to produced a well-registered, multiple-color screenprint, starting with computer pre-press. Students will also learn advanced printing skills, such as the use of split-fountains, and working with ink transparency to further expand their screenprinting abilities. This class runs from 6-9pm both days.
$100 members
$200 nonmembers
Register Here: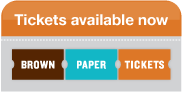 The Bind-Fast 5 is the IPRC's exciting new bookbinding machine. Using the Bind-Fast 5, you can bind as many as 30 softcover books or zines per hour. Completion of this workshop authorizes IPRC members to use the Bind-Fast during supervised binding hours, so you can take your publishing projects to the next level. This class runs from 6-8pm.
$50 members only
Expand your letterpress printing knowledge: the poster press allows you to print on larger format sheets of paper using uniquely designed components. Make broadsides and event posters and learn the fundamentals of this special, fast lock-up flat-bed press. We will get acquainted with IPRC's printshop and make a group project to commemorate the day. After completion of this class, you will be able to use the poster press during open printshop hours
Cost: $45/ Members Only
Learn to set movable lead type and print on a table-top hand press in the IPRC print shop. You'll learn the vocabulary of printing and typesetting while getting a feel for this beautiful and historical process. Leave the class with a printed card and the satisfaction that comes with using 100-year-old equipment! Successful completion of this one-day class allows IPRC members access to open studio print hours so you can keep on printing! This class runs from 11am-5pm.
$70 members only
We will be closed November 26-November 30th for the Thanksgiving Holiday. Gobble gobble!