Upcoming Calendar
What is the writer's, teacher's, or citizen's role in bearing witness? How do we observe, record, and interpret events from the everyday to the unspeakable?
In this workshop, we'll explore a continuum of creative nonfiction including literary journalism, essay, and memoir. We'll write from our own observations of cultural life, exploring ethical issues as well as style, voice, and literary form.
This class will be facilitated by A.M. O'Malley , Ms. O'Malley has recently been published in The Newer York, Unshod Quills, The Nervous Breakdown, Jerkpoet, Poor Claudia, Phenome, UnShod Quills, The Burnside Review and The Portland Review.  Ms. O'Malley's first full length book of hybrid poem-memoir What to Expect When You're Expecting Something Else will be published on University of Hell Press in 2015. She is a Literary Arts Writers in the Schools teaching artist, a Young Audiences Teaching Artist Studio graduate, a Regional Arts and Culture Council grant recipient and winner of the 2014 Skidmore Prize. In 2012, Ms. O'Malley started a writing and publishing program at the Columbia River Correctional Institution and goes there every Tuesday night to teach writing to incarcerated men. She also teaches writing, collage art and self-publishing at Portland Community College and helps run a monthly collage night with the collage artist and writer Kevin Sampsell. She lives and works in Portland, Oregon where she is the Program Director at the Independent Publishing Resource Center.

$5-10 sliding scale
register here:

This class is sponsored in part by the Regional Arts and Culture Council
Erasure is a poetic practice that makes use of a source text by erasing the language of the old text to create a new poetic text. In this workshop we'll investigate erasure's similarity to the erosion of texts such as Sappho's fragments, and the appropriation of censorship's methodologies for aesthetic ends. We'll take a look at examples of book length projects of erasure such as Jen Bervin's Nets, Mary Ruefle's A Little White Shadow, Tom Phillips' Humument, Ronald Johnson's Radi Os and several others—but mostly we'll be making erasures of our own, led by Hajara Quinn, using white out, markers, or devising other means to erase, redact, highlight or creatively deface or elide.
We will then make a collaborative zine, led by A.M. O'Malley, each student will take home a copy of the erasure poems made in class.
This is a 2.5 hour class.
$15 for members
$25 for non members
Register here:

Plunge in to the world of layout and design with this value packed series of classes featuring Mac CS6 power! We are offering Beginning InDesign, Illustrator, Photoshop, Advanced InDesign e-books and Websites 101.
All classes are held from 7-9pm in the upstairs classroom.
Day One,
Illustrator: Learn the basics of making a face for your projects! Illustrator is the best program to design covers for your books or records, posters and flyers for your event or project, the basic look of your web-page, or packaging for the things you make. Come to class to with a project in mind and learn how to utilize this program to help you make the most of your ideas.
Day Two,
Photoshop: Learn to touch up your photos or create an entirely new universe using Photoshop! Topics include: importing, moving, and reshaping images; overview of toolbar and functions; layers; vector masks; image effects; intro to ImageReady (Photoshops web design software.)
Day Three,
Beginning InDesign: Put down the glue sticks and scissors and learn to use Adobe InDesign, a powerful page layout and print design program that allows you to create and deliver printed documents or multi-page books that are both attractive and effective. This one-session workshop will get you rolling with InDesign. Improve your workflow with time- and sanity-saving techniques like multiple master pages, nested character and paragraph styles, advanced typesetting skills, pre-press, and more.
Adv. InDesign and eBooks
Day Four,
Websites 101: Learn how to build and promote an attractive portfolio website using free and inexpensive services that already exist on the web. This class will cover basic concepts such as html, CSS, blogging and e-commerce, plus provide tips on how to get people interested in visiting your new web home.
Day Five,
Final Overview: In this special class we'll overview the interconnections between Illustrator, InDesign, Photoshop, and designing for the Web. This wide-ranging and free-wheeling session will help you connect these powerful design tools together to truly level up your creative game. Come prepared with questions about anything and everything we've covered so far!
$150 members $225 nonmembers
Register here:


Join us for an evening of readings and discussion on how war impacts us. Readings from veterans, family of veterans and others. More details TBA
This reading sponsored in part by the Regional Arts and Culture Council
Join us for our new monthly collage night, the 2nd Wednesday of the month, where all are welcome to come hang out, create, and share work with other enthusiasts of collage art. If you have always wanted to learn more about collage or perhaps used to collage and haven't in a long time, here's your chance to do so in a fun environment of people eager to create and explore this easy-to-learn and very DIY medium. The night will kick off with a short slide show of collage art from around the world designed to inspire you with ideas. And then the cutting and pasting will commence! This event was created by local collage artists Leslie Harper, A.M. O'Malley and Kevin Sampsell.
Some materials (scissors, paper cutters, glue stick, old magazines and books) will be provided, but please bring some of your own materials as well.
A donation to the IPRC is appreciated, no one will be turned away for lack of funds.
downstairs from 6-8 PM
Welcome to Print Camp! This is a weekend long intensive covering the beautiful print methods we have here at the IPRC.
Day One: Screenprinting (11-5pm)
Day Two: Letterpress (11-5pm)
Class Descriptions:
Beginning Screenprint: In this class students will get to print a one-color design on paper they bring to class. Students must bring two copies on a transparency of their image. The image must be black and white only; no gray tone (half tone dots or cross hatching lines are fine but no washes) and sized as they would like it to print. If there is text, the image should be right-reading or positive-to-positive. We will discuss screens, coat screens, expose the transparencies on screens, wash them out, and print! Students will take home their prints. After taking the IPRC screen-print class, students will also have access to the IPRC screen-print studio during open studio hours. – See more at: http://www.iprc.org/calendar/print-camp-in-april#sthash.jl2SVQJd.dpuf
Intro to Letterpress
Learn to set movable lead type and print on a table-top hand press in the IPRC print shop. You'll learn the vocabulary of printing and typesetting while getting a feel for this beautiful and historical process. Leave the class with a printed card and the satisfaction that comes with using 100-year-old equipment! Successful completion of this one-day class allows IPRC members access to open studio print hours so you can keep on printing!
Registration Policy Workshop Registration Info
+You may register for a workshop online at iprc.org, or in person at the IPRC.
+You may cancel your reservation within 7 days of a workshop for a full credit.
+If a workshop is canceled because of lack of enrollment, you'll receive a 100% refund.
+Members receive first listed price in course descriptions.
+Youth (8-18) receive member-price for any non-youth workshops. Please contact with questions regarding age appropriateness.
Comix Class is a space designed to help young people develop their creativity, imagination, and artistic skills through comics and cartooning. Students will learn the basics in drawing, character design, composition, storytelling, page layout, and publishing. They will also benefit from working amongst a classroom of peers. Each class begins with a simple lesson introducing new techniques & concepts. For the remainder of the class, kids will work on exercises or personal projects. Repeat students are welcomed and encouraged. Beginners are welcome!
Instructor: Ross Jackson is a professional cartoonist and graduate of the IPRC's Comics Certificate Program. For more information about Mr. Jackson, please check out his work at http://hulloart.tumblr.comScholarships available (email a.m@iprc.org for more information)
$30 per class, or $60 for a 3 class package.
Pay at the door!
Make your chapbook, zine or notebook quickly and easily with our soft-cover book-binding class! The Bind-Fast 5 is the IPRC's exciting new bookbinding machine. Using the Bind-Fast 5, you can bind as many as 30 softcover books or zines per hour. Completion of this workshop authorizes IPRC members to use the Bind-Fast during supervised binding hours, so you can take your publishing projects to the next level. This class runs from 6-8pm.
$50 members only
Classes are held downstairs from 6-8 PM.
Register here:

Put down the glue sticks and scissors and learn to use Adobe InDesign, a powerful page layout and print design program that allows you to create and deliver printed documents or multi-page books that are both attractive and effective. This one-session workshop will get you rolling with InDesign.
$30 Members $45 Nonmembers
register here: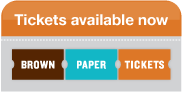 Looking to take your screenprinting beyond just one color? The advanced screenprinting class will cover the techniques necessary to produced a well-registered, multiple-color screenprint, starting with computer pre-press. Students will also learn advanced printing skills, such as the use of split-fountains, and working with ink transparency to further expand their screen printing abilities
$100 for members
$200 for nonmembers
Register here: