Upcoming Calendar
In celebration of their fall releases with Curbside Splendor, Brian Costello, Susan Lanier, and Dmitry Samarov continue their tour up the west coast for a reading, discussion, and signing at IPRC. Curbside Splendor is an independent press that, along with Brian, Susan, and Dmitry, calls Chicago home.
Special guest reader, Sara Woods will be reading as well. Sara Woods is a poet and artist living in Portland, OR. She is the author of Sara or the Existence of Fire (Horse Less Press 2014) and Wolf Doctors (Artifice Books 2014) as well as the chapbooks stonepoems and rootpoems with Carrie Lorig. Her poetry has been published in Denver Quarterly, The Yolo Pages, Guernica, Salt Hill, Diagram, and Gulf Coast. She is online at Moon Bears.
This event is free and open to the public, books will be made available for purchase.

A workshop designed specifically for those who have experience setting type by hand and printing on IPRC hand press equipment. Participants will hand-set a large format using the IPRC poster press. Lock-up, proper registration and inking will be covered. Pre-requisite: Intro to Letterpress: Table-Top Press.
6-9pm
Cost:
$45
Register here: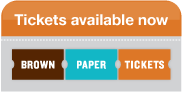 Registration Policy Workshop Registration Info
+You may register for a workshop online at iprc.org, or in person at the IPRC.
+You may cancel your reservation within 7 days of a workshop for a full credit.
+If a workshop is canceled because of lack of enrollment, you'll receive a 100% refund.
+Members receive first listed price in course descriptions.
+Youth (8-18) receive member-price for any non-youth workshops. Please contact with questions regarding age appropriateness.
Join us for an evening of readings from our 2014 Certificate Program students. Poets, Fiction and Nonfiction writers and cartoonists will be showing off their work.
7pm!
Free and open to the public.
Learn to set movable lead type and print on a table-top hand press in the IPRC print shop. You'll learn the vocabulary of printing and typesetting while getting a feel for this beautiful and historical process. Leave the class with a printed card and the satisfaction that comes with using 100-year-old equipment! Successful completion of this one-day class allows IPRC members access to open studio print hours so you can keep on printing! This class runs from 11am-5pm.
$70 members only
Taught by Chloe Fields
register here: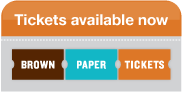 October 25th, 6:30PM
Open Roads Broadcasting, the little podcasting studio co-located in the IPRC, is hosts a transportation-themed variety show, including studio tours, live radio from Sprocket podcast, BikePortland podcast, and Transportini, transit-based art, Urban Growth Boundary twister, and other forms of audio self-publishing. Free and open to all.
Questions? podcast@bikeportland.org
In this class students will get to print a one-color design on paper they bring to class. Students must bring two copies on a transparency of their image. The image must be black and white only; no gray tone (half tone dots or cross hatching lines are fine but no washes) and sized as they would like it to print. If there is text, the image should be right-reading or positive-to-positive. We will discuss screens, coat screens, expose the transparencies on screens, wash them out, and print! Students will take home their prints. After taking the IPRC screen-print class, students will also have access to the IPRC screen-print studio during open studio hours.
Taught by Sharita Towne
noon-3pm
$60 members only
register here: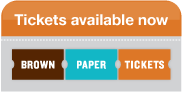 Plunge in to the world of layout and design with this value packed series of classes featuring Mac CS6 power! We are offering Beginning InDesign, Illustrator, Photoshop, Advanced InDesign e-books and Websites 101.
Each class will be held on a Sunday evening in October and November
Day One, October 5, 7-9pm
Illustrator: Learn the basics of making a face for your projects! Illustrator is the best program to design covers for your books or records, posters and flyers for your event or project, the basic look of your web-page, or packaging for the things you make. Come to class to with a project in mind and learn how to utilize this program to help you make the most of your ideas.
Day Two, October 12, 7-9
Photoshop: Learn to touch up your photos or create an entirely new universe using Photoshop! Topics include: importing, moving, and reshaping images; overview of toolbar and functions; layers; vector masks; image effects; intro to ImageReady (Photoshops web design software.)
Day Three, October 19, 7-9pm
Beginning InDesign: Put down the glue sticks and scissors and learn to use Adobe InDesign, a powerful page layout and print design program that allows you to create and deliver printed documents or multi-page books that are both attractive and effective. This one-session workshop will get you rolling with InDesign.
Adv. InDesign and eBooks
Day Four, October 26, 7-9
Websites 101: Learn how to build and promote an attractive portfolio website using free and inexpensive services that already exist on the web. This class will cover basic concepts such as html, CSS, blogging and e-commerce, plus provide tips on how to get people interested in visiting your new web home.
Day Five, November 2, 7-9pm
Advanced InDesign e-books: Take your InDesign knowledge to the next level with this workshop. Improve your workflow with time- and sanity-saving techniques like multiple master pages, nested character and paragraph styles, advanced typesetting skills, pre-press, and more. We'll also be introducing InDesign CS6's powerful new e-book publishing tools, which make it possible to convert your print zine or book into the flexible ePub format easily and efficiently.
Some experience with InDesign required.
Taught by Francois Vigneault and Andrew Farris
Cost:
$125 members and $175 nonmembers
Register here:

The third issue of the Which is Witch zine is out just in time for Halloween! Born and bred right here at the IPRC, the zine illustrates what it means to be a witch in the modern world. Come get your mystic pride shined up while raising money for the Pagan Prison Gathering at Coffee Creek Correctional Facility. Performers include zine founders Amanda Blix & Rhea Wolf, plus Moe Bowstern, Alexa Weinstein and more. Hear the truth about Halloween, stories of the great beyond, and songs for those who've died. Raffle prizes, food, witchcraft, and kombucha!
The Pagan Gathering group at Coffee Creek Correctional Facility is a volunteer-run pagan service that occurs each Sunday evening. It is in dire need of books for the pagan section at the Chapel library, a hoop drum for services, subscriptions to pagan publications, and funds for ritual celebrations. By coming to this event, you can support this work and get prisoners what they need! Help one of the only weekly prison pagan groups in Oregon continue to serve incarcerated women.
The IPRC is dying to see your spooky Halloween costumes, so stop on by. Kids of all ages are welcome to our zine-making, treat eating Halloween open hours. There will be plenty of candy for attendees under 18 so no tricks needed for these treats!
Lidia Yuknavitch, Lance Olsen, and Trevor Dodge will hold center carpet at IPRC to read from their new and recently-published work. Yuknavitch is the author of a novel, Dora: A Headcase, a memoir, The Chronology of Water, three collections of short fiction, and a critical book on war and narrative, Allegories of Violence. Olsen is author of more than 20 books of and about innovative writing, whose publications just this year include the novel Theories of Forgetting, the fiction collection How to Unfeel the Dead, and the critifictional trash-diary [[there]], composed during Olsen's five-month stay at the American Academy in Berlin. Dodge is author of a novella, Yellow #10, and two collections of flash fictions, The Laws of Average and Everyone I Know Lives on Roads.
This event is free and open to the public