Canceled: Poetry Film
February 26, 2018 @ 6:00 pm
Poetry Film
Mondays 6-9pm
February 19th–March 19th
Location: IPRC + Open Signal
This course focuses on the creation of poem films. We will work on transforming written work into video, with special emphasis on the relationship between written and visual language. This course will introduce students to camera and editing techniques to generate videos based on poems.
Each student will create two videos: one based on their own writing, and one based on the writing of a class colleague. This workshop is a collaborative effort between the IPRC and Open Signal. Students will learn how to use iPads to shoot & edit video, and will be certified to check out Open Signal's iPads for future projects. The course will cover the technical aspects of video production in a straightforward, accessible way.
No previous camera or editing experience required.
Cost:


Nonmembers: $500
Basic Members: $425
Studio Members: $300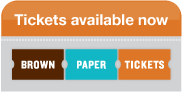 Contact hquinn@iprc.org with questions or for membership discount codes.