Upcoming Calendar
Learn the art of beautiful writing. Three historic styles will be introduced: uncial, italic and copper plate.
10 classes
Friday evenings: 6-8pm
October 10-December 12 (no class November 28)
No prerequisite. Good hand skills recommended.
Write Bloody Publishing presents a book release party for founder Derrick Brown celebrating his latest book, Our Poison Horse. Derrick will read and be available for signing books. The evening is hosted by Mindy Nettifee and will also feature Brian S. Ellis, and Carrie Seitzinger.
This Write Bloody Publishing event is presented in partnership with University of Hell Press.
Doors at 7pm. This event is free and open to the public.
The poems of Jennifer Faylor's "Edison's Ghost Machine" tell the story of a man's grief process over his lover's death. Inspired by Thomas Edison's rumored attempt at a machine that could communicate with ghosts, he attempts the same. A journey of spirituality and science ensues in this love story that extends into the afterlife.
Reading at 7pm
Free and open to the public.
Using the Bind-Fast 5, you can bind as many as 30 actual softcover books or zines per hour. Completion of this workshop authorizes IPRC members to use the Bind-Fast during supervised binding hours, so you can take your publishing projects to the next level.
Cost: $50 members only
taught by Liz Yerby
register here: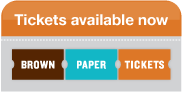 In celebration of their fall releases with Curbside Splendor, Brian Costello, Susan Lanier, and Dmitry Samarov continue their tour up the west coast for a reading, discussion, and signing at IPRC. Curbside Splendor is an independent press that, along with Brian, Susan, and Dmitry, calls Chicago home.
Special guest reader, Sara Woods will be reading as well. Sara Woods is a poet and artist living in Portland, OR. She is the author of Sara or the Existence of Fire (Horse Less Press 2014) and Wolf Doctors (Artifice Books 2014) as well as the chapbooks stonepoems and rootpoems with Carrie Lorig. Her poetry has been published in Denver Quarterly, The Yolo Pages, Guernica, Salt Hill, Diagram, and Gulf Coast. She is online at http://moonbears.biz
This event is free and open to the public, books will be made available for purchase.
A workshop designed specifically for those who have experience setting type by hand and printing on IPRC hand press equipment. Participants will hand-set a large format using the IPRC poster press. Lock-up, proper registration and inking will be covered. Pre-requisite: Intro to Letterpress: Table-Top Press.
6-9pm
Cost:
$45
Register here: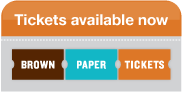 Registration Policy Workshop Registration Info
+You may register for a workshop online at iprc.org, or in person at the IPRC.
+You may cancel your reservation within 7 days of a workshop for a full credit.
+If a workshop is canceled because of lack of enrollment, you'll receive a 100% refund.
+Members receive first listed price in course descriptions.
+Youth (8-18) receive member-price for any non-youth workshops. Please contact with questions regarding age appropriateness.
Learn to set movable lead type and print on a table-top hand press in the IPRC print shop. You'll learn the vocabulary of printing and typesetting while getting a feel for this beautiful and historical process. Leave the class with a printed card and the satisfaction that comes with using 100-year-old equipment! Successful completion of this one-day class allows IPRC members access to open studio print hours so you can keep on printing! This class runs from 11am-5pm.
$70 members only
Taught by Chloe Fields
register here: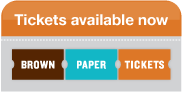 In this class students will get to print a one-color design on paper they bring to class. Students must bring two copies on a transparency of their image. The image must be black and white only; no gray tone (half tone dots or cross hatching lines are fine but no washes) and sized as they would like it to print. If there is text, the image should be right-reading or positive-to-positive. We will discuss screens, coat screens, expose the transparencies on screens, wash them out, and print! Students will take home their prints. After taking the IPRC screen-print class, students will also have access to the IPRC screen-print studio during open studio hours.
Taught by Sharita Towne
noon-3pm
$60 members only
register here: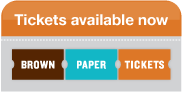 October 25th, 6:30PM
Open Roads Broadcasting, the little podcasting studio co-located in the IPRC, is hosts a transportation-themed variety show, including studio tours, live radio from Sprocket podcast, BikePortland podcast, and Transportini, transit-based art, Urban Growth Boundary twister, and other forms of audio self-publishing. Free and open to all.
Questions? podcast@bikeportland.org