Upcoming Calendar
Using the Bind-Fast 5, you can bind as many as 30 actual softcover books or zines per hour. Completion of this workshop authorizes IPRC members to use the Bind-Fast during supervised binding hours, so you can take your publishing projects to the next level.
Cost: $50 members only
taught by Liz Yerby

Make a handprinted bookplate and learn the art of carving linoleum. Learn from a brief history of linocut art both past and present. Bring sketches, keeping it simple and loose (drawing with a Sharpie helps.) Explore printing with different types of ink and paper. Finished prints will be about 4×2 1/2″. Participate in a print exchange so we will end up a variety of bookplates in the end.
Bio:
Shannon Buck is a Portland printmaker with over a decade of printing experience. She loves yummy, luscious ink the color of candy, and operates under the name Loaded Hips Press.
cost:
$25 members
$45 nonmembers
Register here:

University of Hell Press presents a joint book release party celebrating their two newest titles, an electric sheep jumps to greener pasture by Tyler Atwood and Here Comes the New Joy by John W Barrios. Both authors will read from their works. The evening will also feature Emily Kendal Frey and Robert Lashley.
We look forward to seeing you here for a great night of poetry from some of the most talented minds writing today.
Doors at 7pm, show at 8pm. This event is free and open to the public.
Learn to set moveable lead type and print on a table-top hand press in the IPRC print shop. You'll learn the vocabulary of printing and typesetting while getting a feel for this beautiful and historical process. Leave the class with a printed card and the satisfaction that comes with using 100 year old equipment! Successful completion of this one day class allows IPRC members access to open studio print hours so you can keep on printing!
Taught by Chloe Fields
Cost: $70 Members only
11-5pm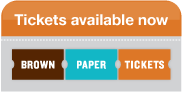 Registration Policy Workshop Registration Info
+You may register for a workshop online at iprc.org, or in person at the IPRC.
+You may cancel your reservation within 7 days of a workshop for a full credit.
+If a workshop is canceled because of lack of enrollment, you'll receive a 100% refund.
+Members receive first listed price in course descriptions.
+Youth (8-18) receive member-price for any non-youth workshops. Please contact with questions regarding age appropriateness.
Day One: Explore short forms in poetry that translate well to broadsides. Forms covered will include Haiku, Concrete poems and use of space on the page.
Day Two: Learn to use the letterpress poster press to create a collaborative broadside.
Cost:
$40 for members
$80 for nonmembers
1-4pm both days.
Register here:

THE PROJECTS
A Festival of Experimental Comics and Narrative Arts
September 27, 2014
The Projects brings together experimental artists from comics, animation, and other narrative arts for a week long residency of workshops, exhibitions, panels, performances, projections, collaborative projects, and intensive creative mayhem! Guest artists each have a small space to curate however they please and visitors are invited to join in the fray.
The festival is a free event, oriented toward creative process, idiosyncratic expression, and inspiration, leaving behind the flat model of comics as commerce.
2014 GUESTS: OFICINA ARARA, GUARDIANES DEL COSMOS, LEIF GOLDBERG, HEATHER BENJAMIN, CONNOR WILLUMSEN, RYAN CECIL SMITH, KEVIN HOOYMAN, PETER BURR, JOHNNY WOODS (UNDERVOLT & CO.), LUKE RAMSEY and more to come!