Upcoming Calendar
Give your life stories literary structure by applying the craft elements of character, plot, setting and pacing. Learn DIY publishing skills at the IPRC. You'll leave class with a 20-copy print run of your own book. This is an 8-week class and runs from April 14th to June 9th, 2-4pm.
This is a non-credit course taught by A.M. O'Malley through PCC and meets at the IPRC.
Register online at www.pcc.edu/nc
Cost: $109, $15 fee
Grammar errors, typos, factual blunders, and formatting goofs can put a black eye on even the most brilliant writing. That's where copyediting and proofreading come in! Publishers of every scale and stripe benefit from the process of going over their material with a fine-tooth comb, getting the text spic-and-span, every hyphen and apostrophe in place. In this workshop, we'll go over the basic tools and techniques of the copyediting trade, including:
* Chicago vs. AP style
* Developing a style guide
* Marking manuscripts (in Word and Adobe)
* The stages of copy to proof
Helpful online resources and handouts will get you on the path to grammar nerd-dom!
Califia Suntree has been wielding the red pen since the early '90s, when she copyedited her high school newspaper. As a grown-up, she worked as an editor at HarperCollins, managing editor of start-up magazine 02138, and copy chief of several other start-up publications in New York. In 2010, Workman published her book Be Thrifty: How to Live Better with Less, a handbook on DIY and how to make thrift practical and fun. She is currently copy chief of Worth magazine and a freelance copy editor at Wieden+Kennedy. Her other recent clients include the Los Angeles Review of Books, Tin House Books, and Hawthorne Books.
Cost:
$15 members/$25 nonmembers
register here:

The Bind-Fast 5 is the IPRC's exciting new bookbinding machine. Using the Bind-Fast 5, you can bind as many as 30 softcover books or zines per hour. Completion of this workshop authorizes IPRC members to use the Bind-Fast during supervised binding hours, so you can take your publishing projects to the next level.
$45 members only
register here:


Registration Policy Workshop Registration Info
+You may register for a workshop online at iprc.org, or in person at the IPRC.
+You may cancel your reservation within 7 days of a workshop for a full credit.
+If a workshop is canceled because of lack of enrollment, you'll receive a 100% refund.
+Members receive first listed price in course descriptions.
+Youth (8-18) receive member-price for any non-youth workshops. Please contact with questions regarding age appropriateness.
Learn historic IRISH HALF-UNCIAL. This lettering was used in Ireland and England from around 600 to 900AD. We will be focusing on the script used in Book of Kells written around 800 AD. Class will also cover Celtic knot decorations used in the manuscripts.
8 Weeks:
Fridays from 6pm to 8pm
April 5 through May 24.
Beginning and continuing students. Good hand skills recommended.
Cost:
$75 returning students
$125 new students
register here by April 12th:

Learn to set movable lead type and print on a table-top hand press in the IPRC print shop. You'll learn the vocabulary of printing and typesetting while getting a feel for this beautiful and historical process. Leave the class with a printed card and the satisfaction that comes with using 100-year-old equipment! Successful completion of this one-day class allows IPRC members access to open studio print hours so you can keep on printing!
$70 members only
Register here:


Reading Frenzy presents My Dirty Dumb Eyes a reading and signing with comic artist Lisa Hanawalt! My Dirty Dumb Eyes is the highly anticipated debut collection from award-winning cartoonist Lisa Hanawalt. The book collects herdrawings, paintings, single-panel gag jokes, funny lists, and anthropomorphized animals, all in the service of satirical, startlingly observant commentary on pop culture, contemporary society, and human idiosyncrasies. In a few short years, Hanawalt has made a name for herself: her intricately detailed, absurdly funny comics have appeared in venues as wide and varied as Lucky Peach, The New York Times, and The Believer, and she was recently nominated for a James Beard 2013 Book, Broadcast and Journalism Award! She currently lives in Greenpoint, Brooklyn with a dog and a comedian.
Admission is free with the purchase of a book or a $3 donation to the IPRC, but no one will be turned away for lack of funds. Signed copies of My Dirty Dumb Eyes are available for pre-order at www.readingfrenzy.com
In this workshop we will design characters and take them on an adventure in comics!We will develop the character's personalities and learn how to draw them from different angles, with different emotions. We will also design the world the characters live in and set obstacles for them. At the end, each student will have a nine panel comic. Materials and snacks provided.
Open to youth ages 10-17.
cost: $5 members/$15 non-members
register here:


Take your InDesign knowledge to the next level with this workshop. Improve your workflow with time- and sanity-saving techniques like multiple master pages, nested character and paragraph styles, advanced typesetting skills, pre-press, and more. We'll also be introducing InDesign CS6′s powerful new e-book publishing tools, which make it possible to convert your print zine or book into the flexible ePub format easily and efficiently.
Some experience with InDesign required.
7-9pm
$30 for members
$45 for nonmembers
Register here:

Have you returned from a trip with stories to tell? Are you planning to bring your notebook on your next journey? Taught by Bill Donahue, a journalist who has reported stories in over 20 countries, for magazines ranging from Wired to The Atlantic, this class will help you to turn your travel adventures into cogent narratives. We will look at seminal works of travel journalism and the basics of storytelling character and scene development, and also discuss students' story ideas and manuscripts.
In 25 years of reporting adventures, Bill Donahue has kayaked through the concrete drainage ditch that is the Los Angeles River, ridden all-terrain-vehicles with hardened criminals through the stripmined hills of West Virginia, biked the streets of Shanghai, and snuck into Manuel Noriega's abandoned beach house in Panama. His writing has appeared in The New Yorker, The Atlantic, The New York Times Magazine, Best American Sports Writing, and Best American Travel Writing. He has been nominated for a National Magazine Award two times, and he won the gold medal in the Adventure Travel division of the 2012 Lowell Thomas Awards. With his daughter, Allie, he is the co-editor of the zine, biff. His website is billdonahue.net.
$15 for members
$25 for nonmembers
register here: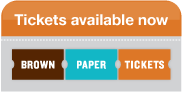 Stop by the IPRC on First Friday to browse the zine library, get a letterpress print and tour the space.
Live music will be provided by Sara Renberg